Insulated Container for Warm Weather Shipping
Chocolate Melts! Please order an insulated container for shipping when it is 65 degrees or above either in Chicago or the destination city. Our insulated container is environmentally friendly! After you remove the insulation from the plastic bag, recycle the bag, and then use any of these options for repurposing the insulation:
- DISSOLVE - Submerge the insulation panels in water in your sink and watch them disappear
- FEED - Add pieces of he insulation panels to your watering can. They are a natural plant food!
- COMPOST - Safe for your yard or local compost facilities. This insulation will compost in 60 days or less!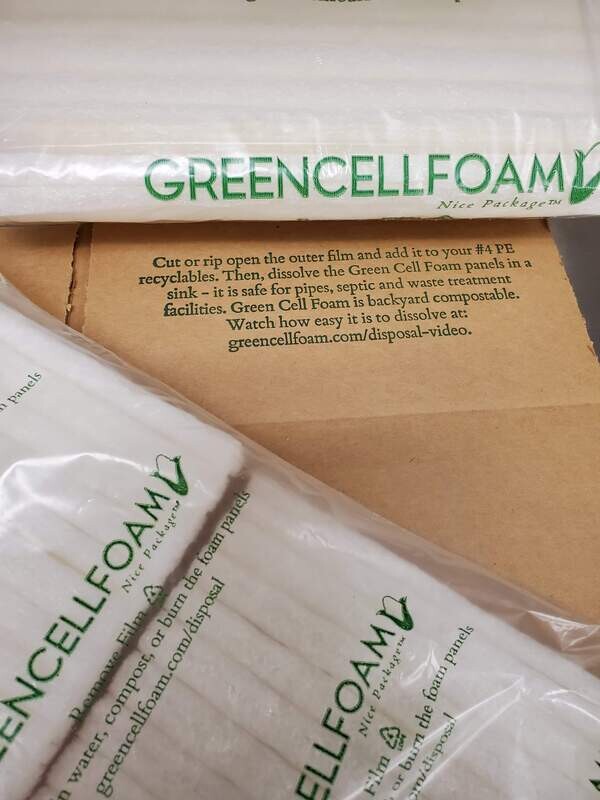 Insulated Container for Warm Weather Shipping
Insulated Container for Warm Weather Shipping
Order an Insulated Container with Ice and Transit Time 2 Days or Less with Temperatures above 65 degrees.
"These are absolutely the most delicious chocolates I have ever had!
I stopped by to grab a few gifts after hearing rave reviews about Piron. When I walked in, I was so pleased that the store just smells like real chocolate. The front of the store is small, with just the display cases of chocolates, toffees, and barks, but you can see an expansive kitchen in back where they make everything.
On a whim, I decided to grab some chocolate, toffee, and bark for myself. I'm usually not a huge fan of chocolates, because they sometimes have a strange aftertaste. But these chocolates were incredible. The only way to describe them is REAL chocolate, with delicious, flavorful fillings/ganaches/etc. The English toffee was perfect, and the dark chocolate-almond-cherry bark was incredible."
– Angelica B., Yelp!