Easter and Passover
PLACE YOUR MATZOH AND EASTER ORDERS EARLY! We will ship closer to the holidays.
For Passover, we take the big Tea Matzoh, and generously enrobe them in Belgian Chocolate. It is crazy good!
For Easter, we have Bunnies and Eggs of all sizes, shapes and designs!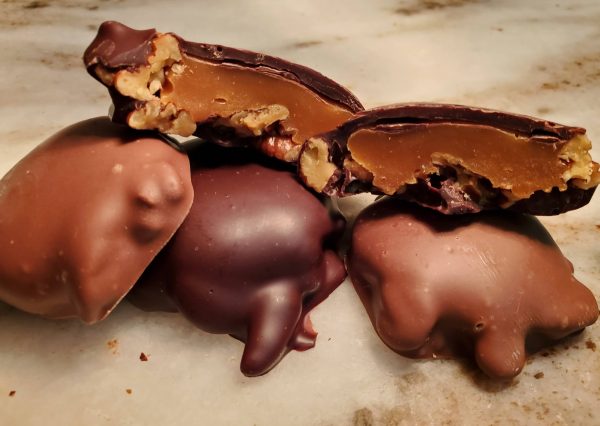 Salted Caramel with Pecans, enrobed in Belgian chocolate – available in Milk or Dark Chocolate.