Signature Chocolate Assortments
Our very best Chocolates. These assortments feature our signature line of chocolates. We fill each box with luscious Buttercream, Cognac, Grand Marnier, Mousse and other delectable delights. Whether you need something special for a party, a present for a friend, a corporate gift or a treat for yourself, our Premium Assortment will be sure to please.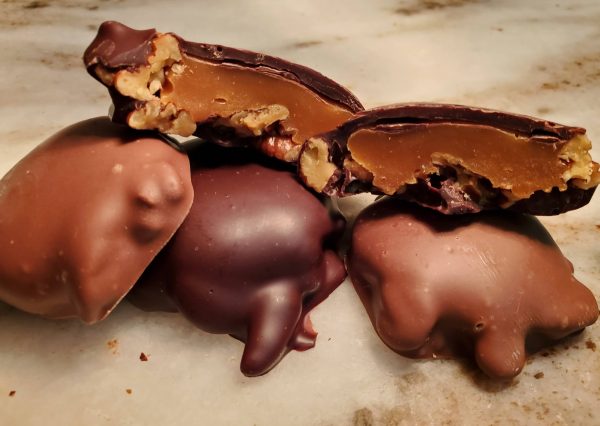 Salted Caramel with Pecans, enrobed in Belgian chocolate – available in Milk or Dark Chocolate.