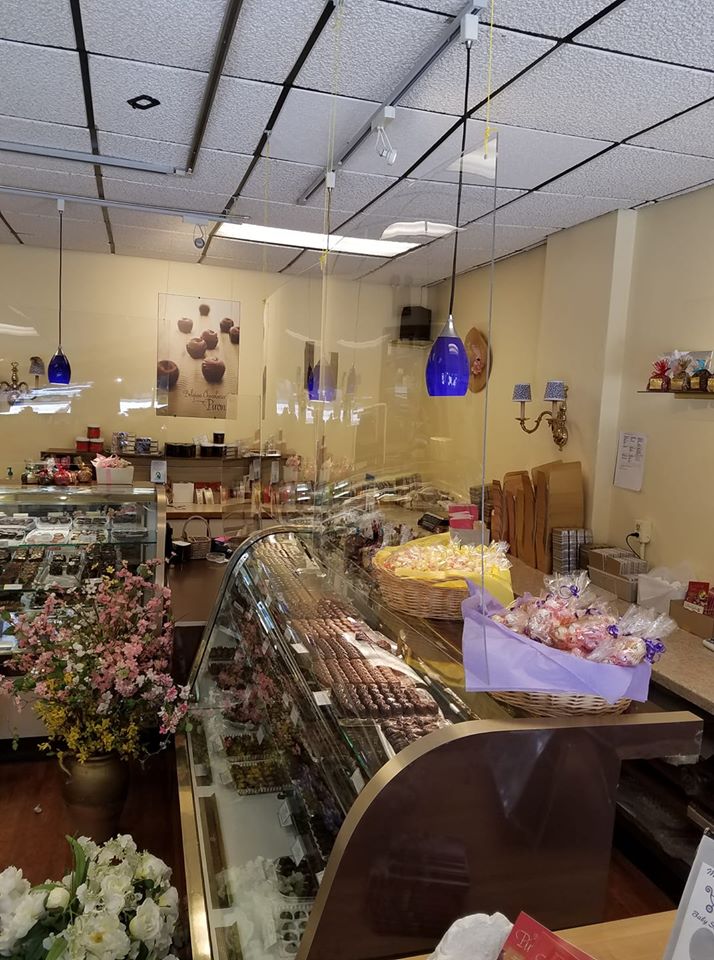 We have added hanging acrylic panels between the customers and our staff, a barrier in front of our cases to help with distancing guidelines, and in-store shopping is now limited to 3 customers at a time, among other changes. For our safety and yours, we will be wearing masks and ask that our customers do the same. Looking forward to seeing you soon!!
Order online for Prepaid Curbside Pickup, Local Delivery within Evanston, Skokie, Wilmette and Rogers Park, and UPS shipping, or Call Us at 847-864-5504.
IMPORTANT SHIPPING NOTICE!
UPS and FedEx have suspended their delivery service guarantee for all services until further notice. Shipments MAY be delayed regardless of choice of service.
The perfect gift for any occasion. Buy a box of chocolate and eat the box! Some are available year round; let us know what the occasion is and we we'll add the appropriately colored bow.
Come into our shop for our large selection of holiday novelties!
Summer Shipping Season is Here!
You MUST purchase a Shipping Container (below). Chocolate melts! Our chocolates do not include any preservatives or stabilizers, they will be liquid at 80 degrees F. It is important to take extra shipping precautions during this time, which includes choosing a shipping service that takes 2 days or less to arrive at it's destination, and purchasing an insulated container with ice packs. The ice packs will last up to a maximum of 2 days in transit.
If you are shipping multiple items to a single address, please call us at 847-864-5504 or email us at belgchocpiron@sbcglobal.net to insure you are provided the most effective and cost-efficient shipping container and rates.