Specialty Chocolate Boxes
The perfect gift for any occasion. Buy a box of chocolate and eat the box! Some are available year round; let us know what the occasion is and we we'll add the appropriately colored bow.
Come into our shop for our large selection of holiday novelties!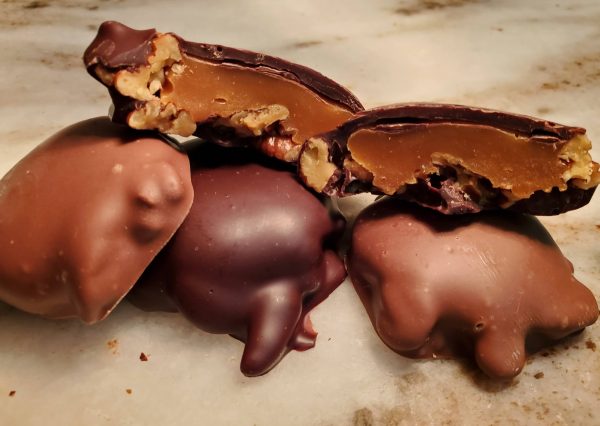 Salted Caramel with Pecans, enrobed in Belgian chocolate – available in Milk or Dark Chocolate.